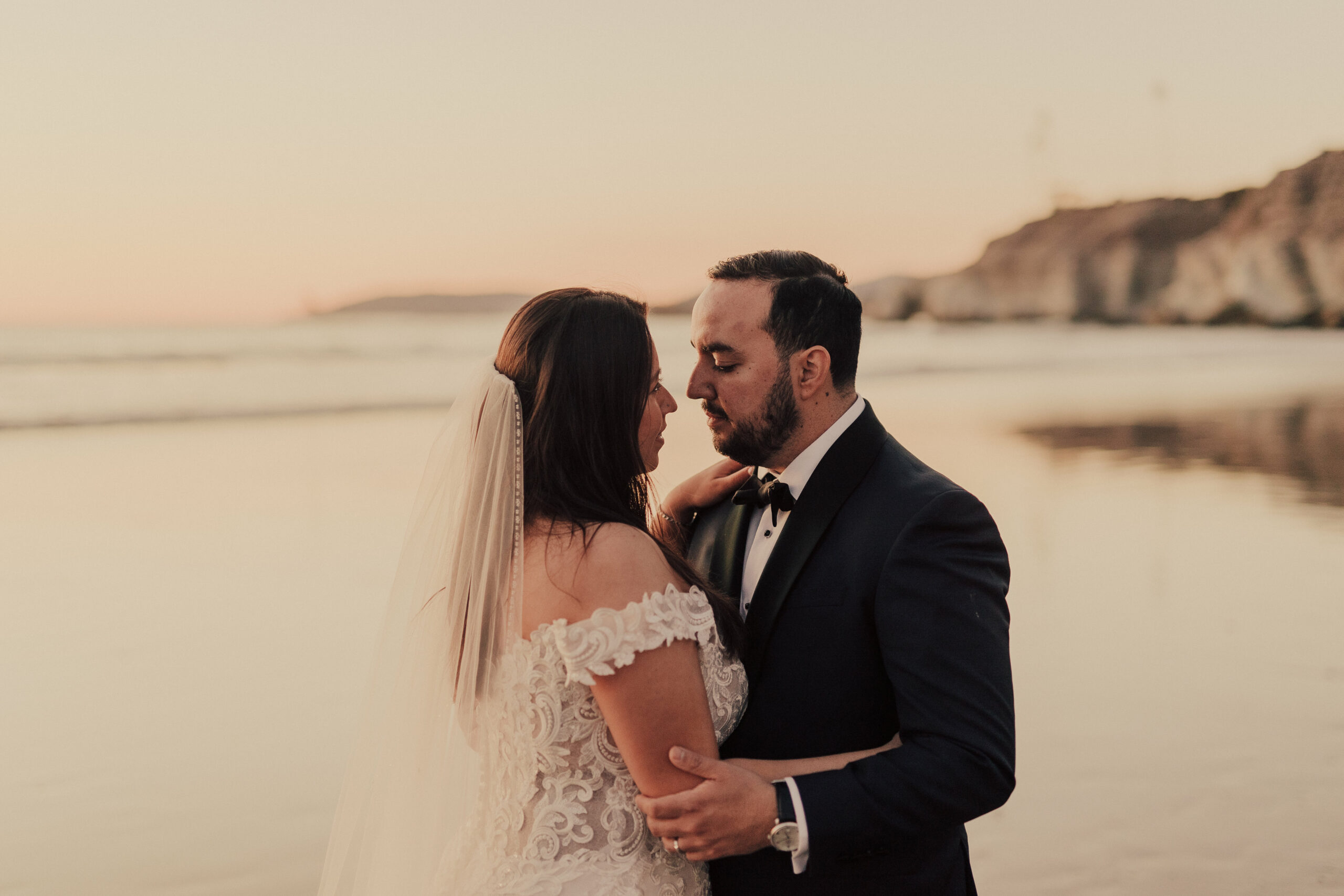 Wedding at Herrera Barn – Photo by Slotography
Can we just take a moment to appreciate the beauty of this bride?? Her long, dark hair contrasting with her white dress, how you can see her smile in her eyes, her knowing look… we could go on and on about her natural and unique beauty! How dashing does the groom look as well?! Ok ok, we'll get back to the event.
Celio, Cathy, Arieanna, Luz, and Ivan had a spectacular time catering the cocktail hour of this Central Coast wedding at the Herrera Barn. The aesthetic was an incredible mix of neutral modern and traditional and the live music was such a fun touch.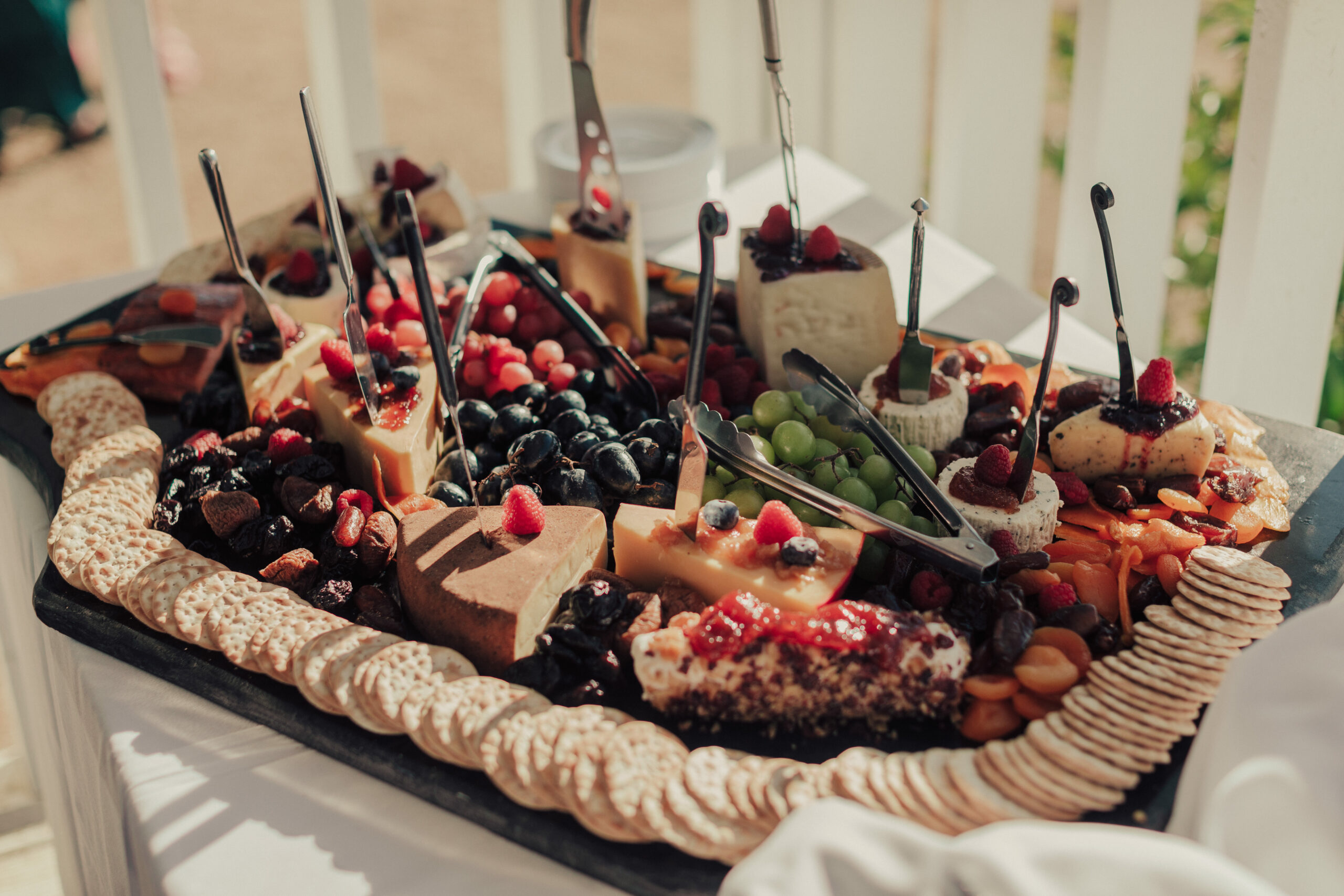 Photo by Slotography
This beautiful cheese and fruit platter was an absolute hit and was practically inhaled by the guests. We love a good variety of cheeses on our boards and use firm, semi-soft, and soft cheeses for everyone's palate.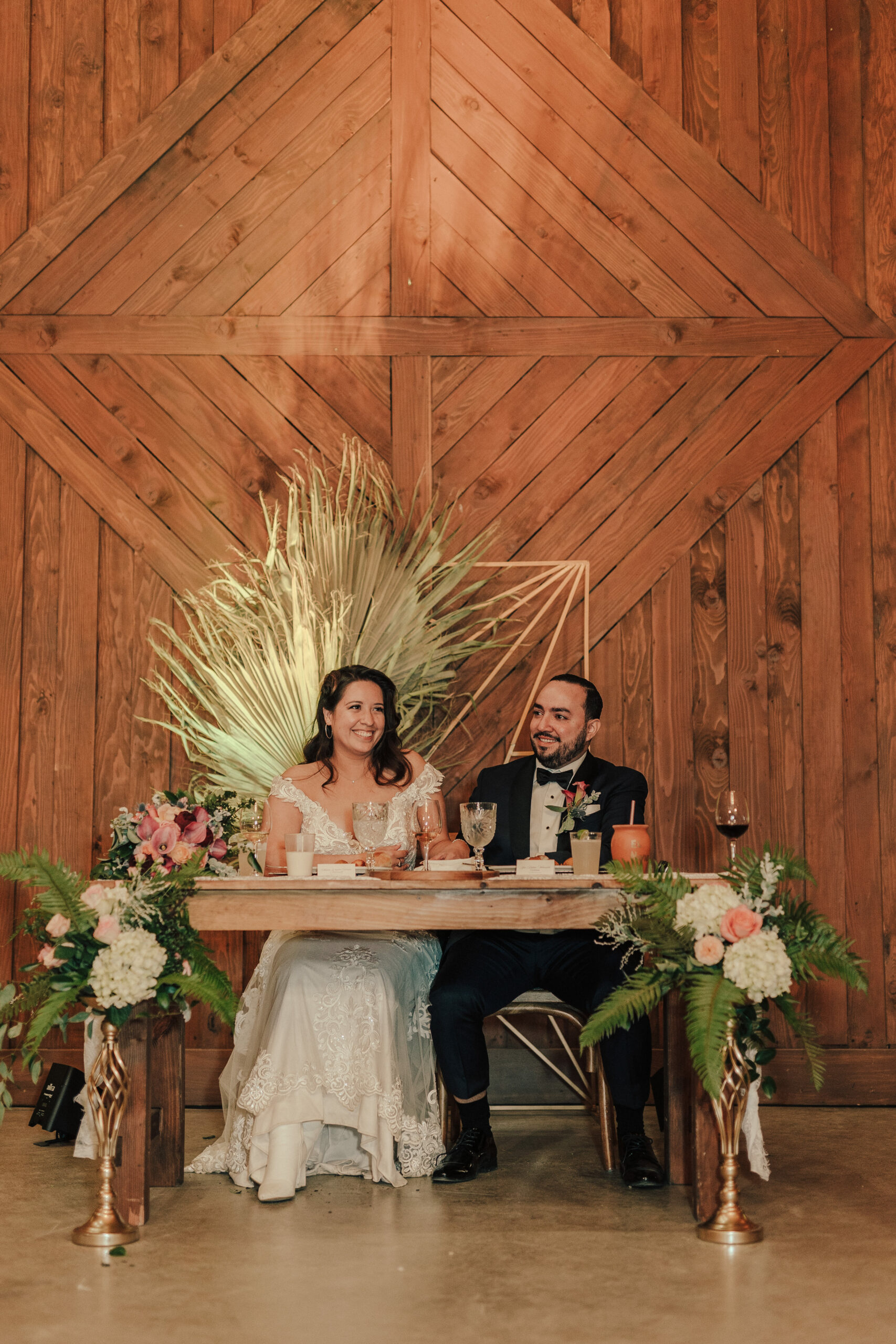 Photo by Slotography
We're absolutely in love with this sweetheart table and gorgeous decor. The beautiful, elegant colors contrasting with the wood interior of the reception area was perfect. Again with the aesthetic!
Menu Brie and passionfruit crostini
Tequila Lime shrimp
Steak bites with bloody Mary dipping sauce
Gourmet Cheese & Fruit platter
Baby Spinach salad with pancetta
Quinoa salad with feta cheese
Cocktail hour featured four delicious appetizers and two salads. There are a lot of guests with dietary restrictions these days, so menus that include vegetarian, dairy free, pescatarian, and meat selections are a great choice. You can offer your guests a delicious menu where everyone will have something for them. Need some appetizer ideas? Check out our menu.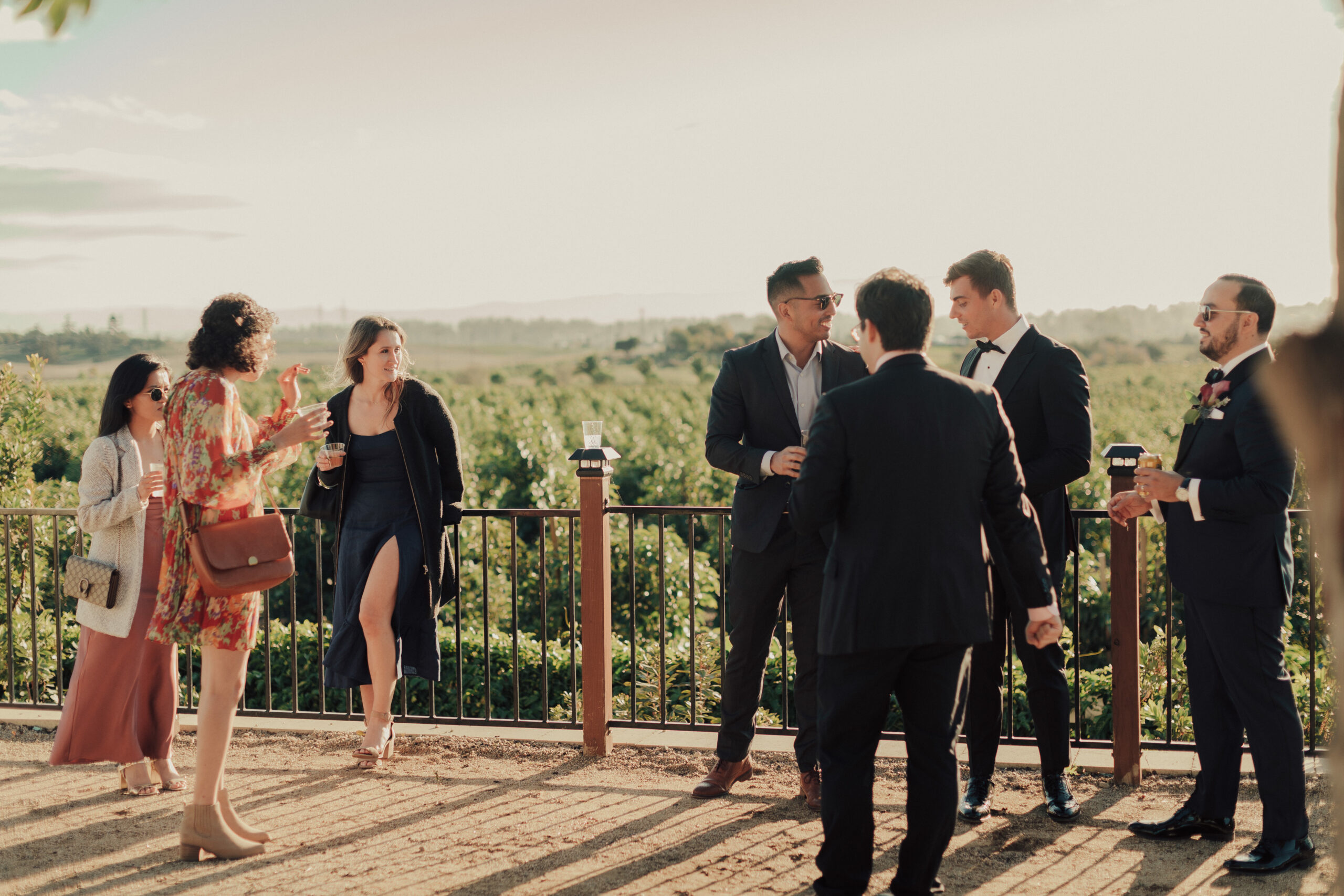 Photo by Slotography
Orchards as far as the eye can see.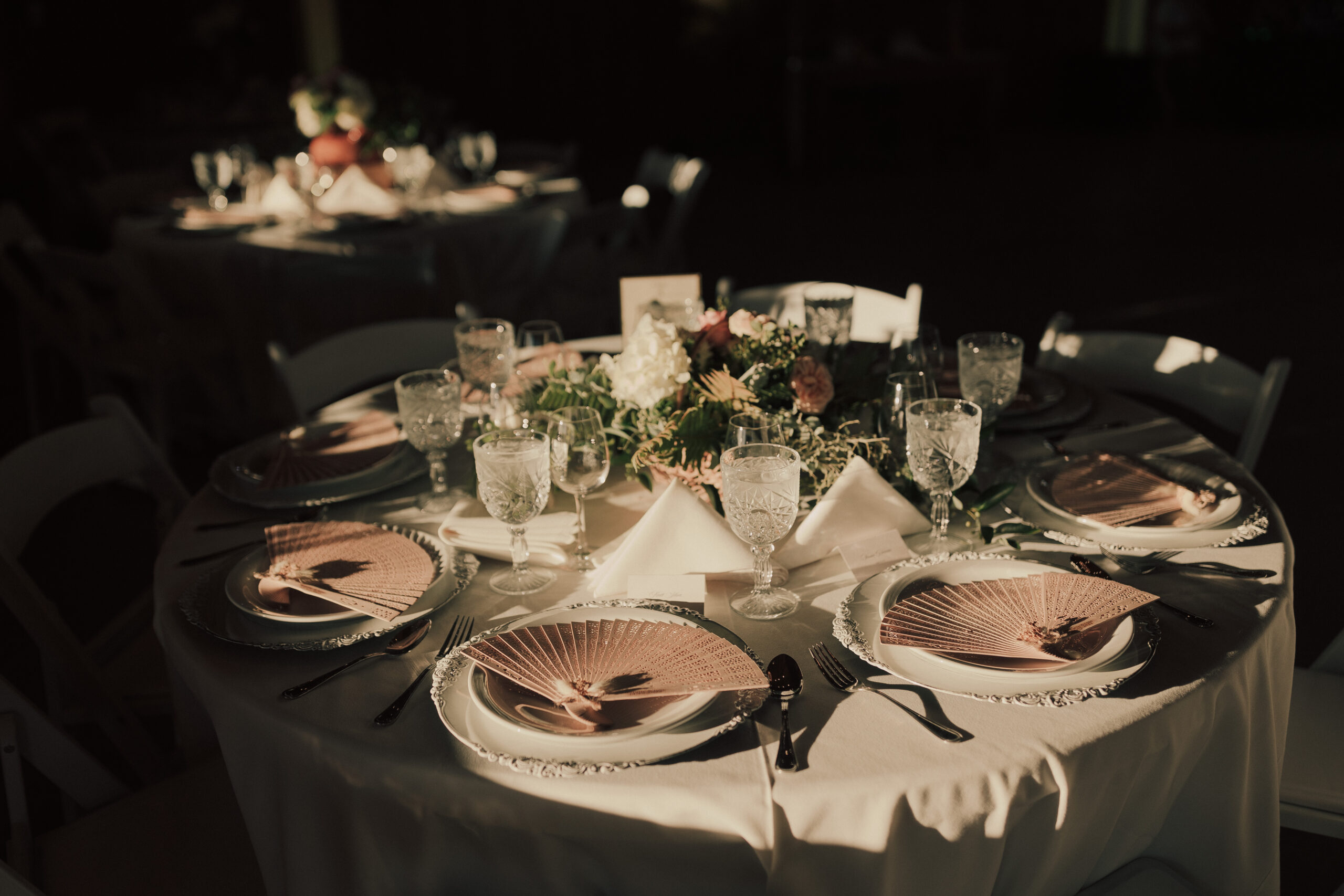 Photo by Slotography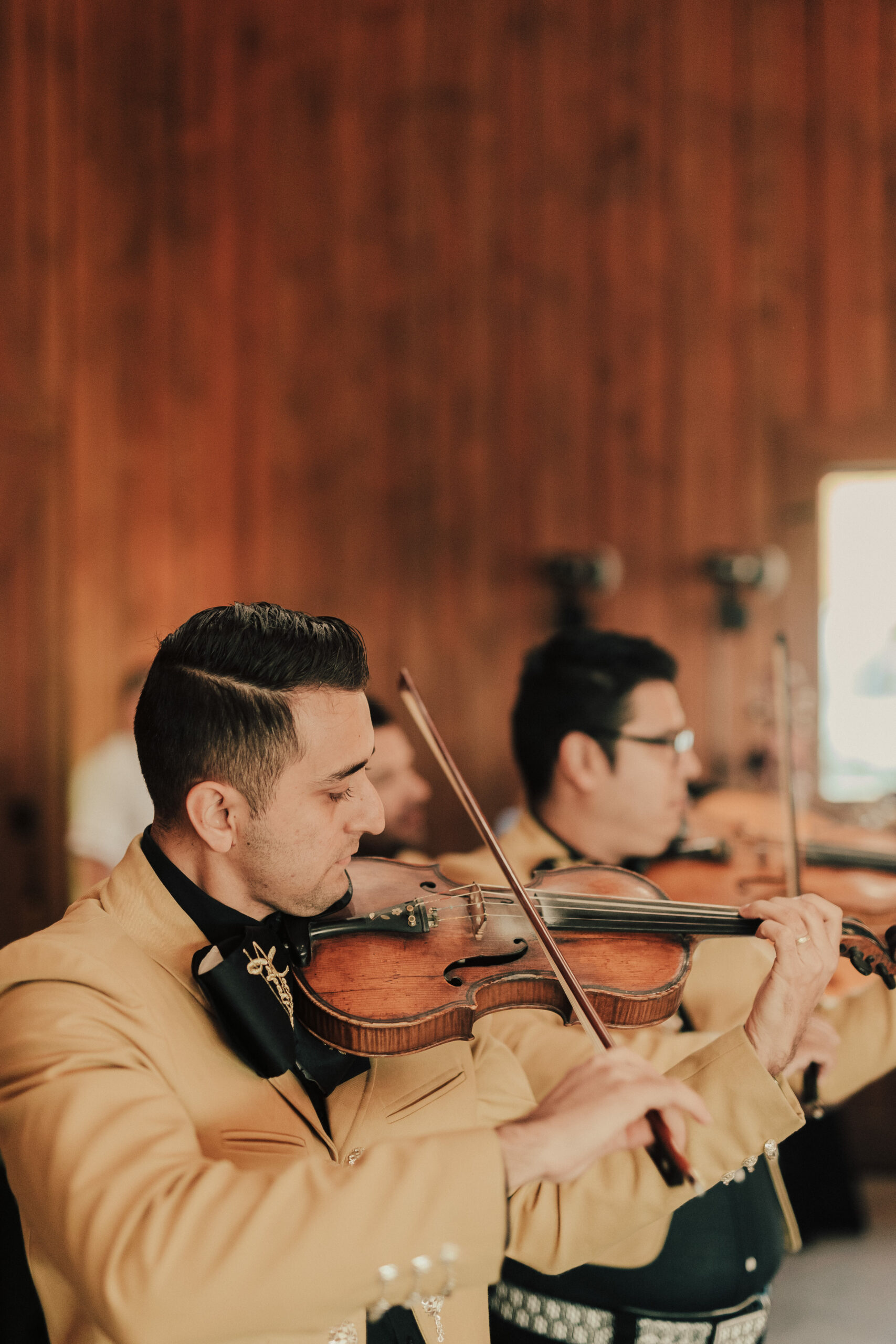 Photo by Slotography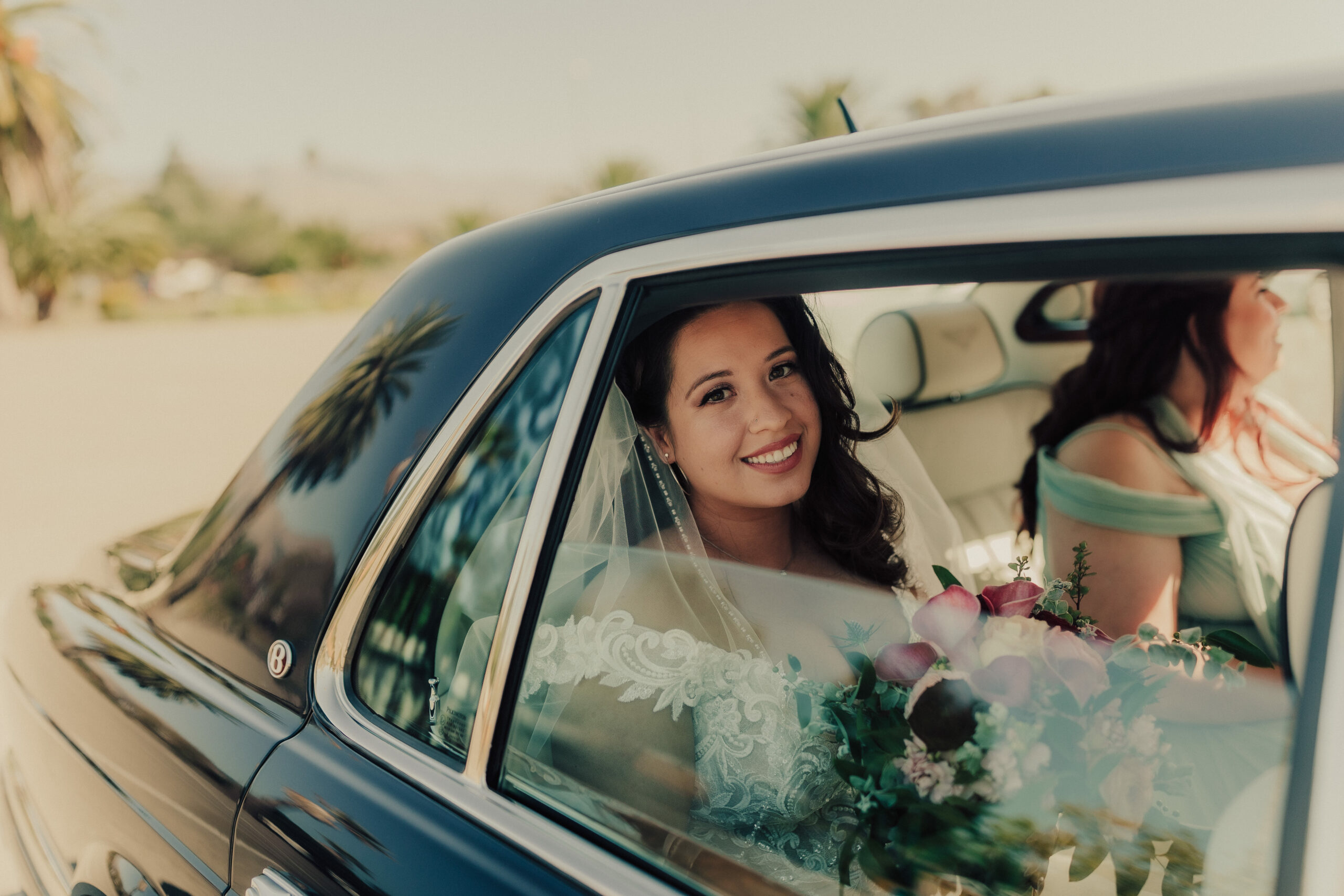 Photo by Slotography
It was an honor serving Natalie and Jose at their Central Coast Wedding. We wish them a lifetime of happiness!
Shout out to the other fantastic vendors:
Venue: Herrera Barn, Nipomo, CA
Prep: https://www.sandcastlehotelonthebeach.com/
Ceremony: www.mcanallymoments.com
Coordinator: https://www.laceandbowevents.com/
Photographer: https://slotography.com and @namuwilliams
Videography: www.mcanallymoments.com
Bar+: https://centralcoastpartyhelpers.com
Mariachi: Voces Tapatias
Dessert: https://pardonmyfrenchslo.com/
Transportation: https://slosaferide.com/
Guitar: https://meganstoneson.com/
Rentals: https://www.butlerzrents.com/
Photobooth: https://www.tj-booth.com/
Floral: https://huffloral.com/