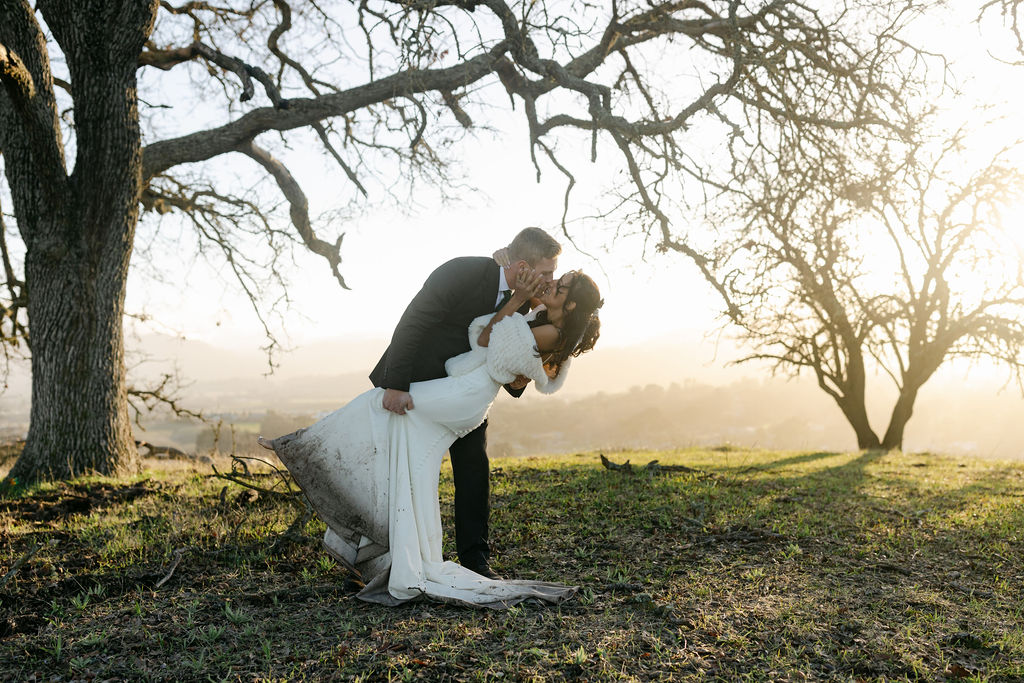 If rain on a wedding day means good luck for the couple then Autumn and Noah will be blessed for the rest of their lives! The incredibly stormy New Years Eve weather created some unique challenges for this Grace Maralyn wedding, but Autumn and Noah, and their beautiful families and friends were all smiles. Mud or not, the bride and groom are an incredibly handsome, joyful couple.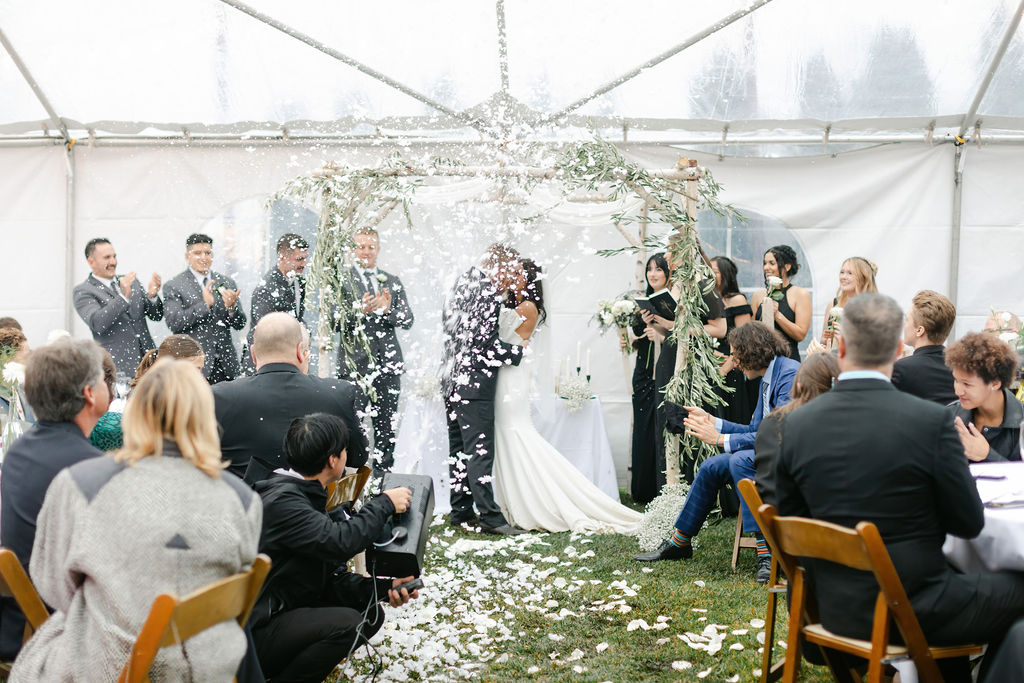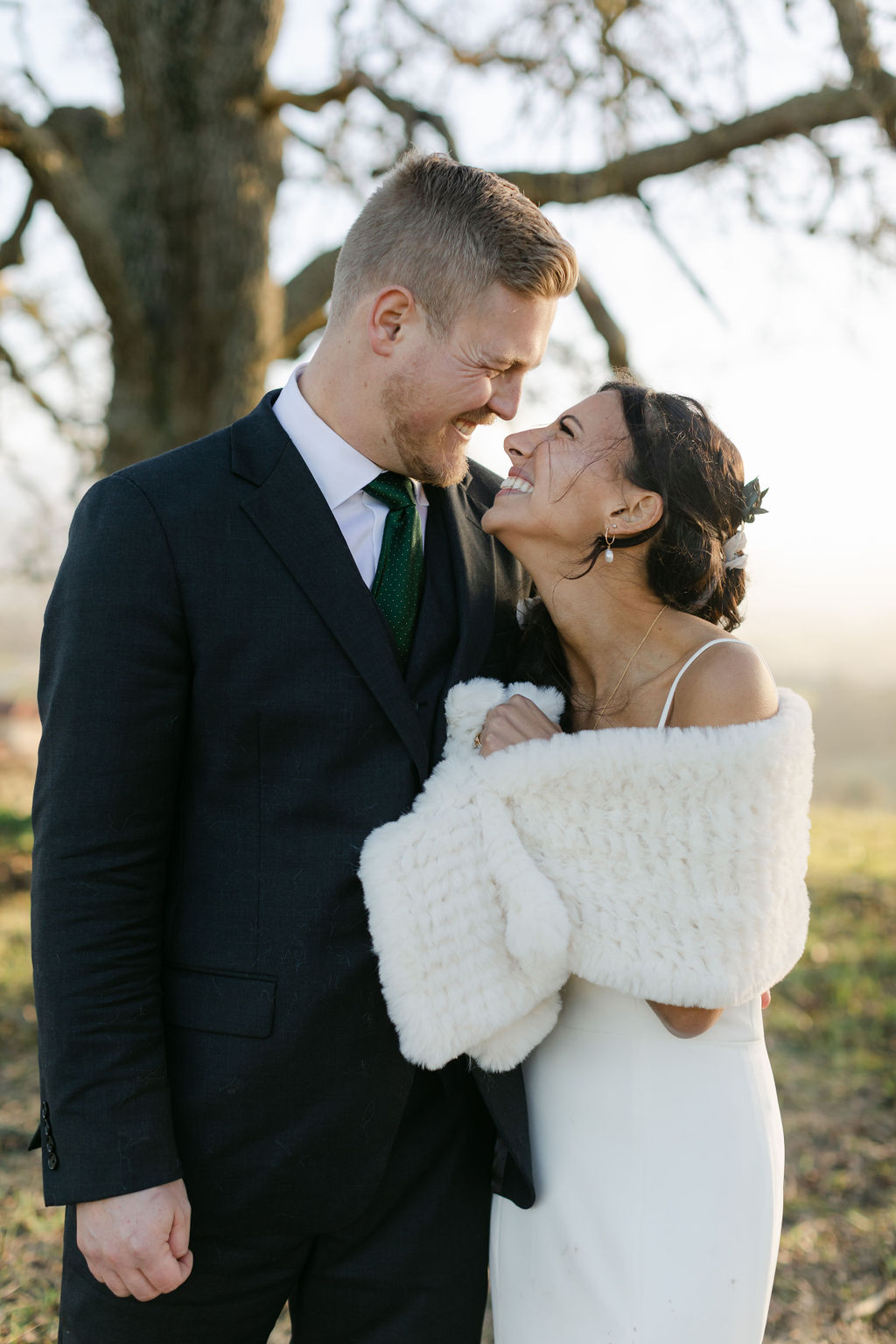 Chef Mike, Sue, Emily, Mike, and Danielle provided excellent food and beverage service despite the wet conditions. They were sure grateful for the barn and tent!
Passed Appetizers
Marinated artichoke hearts with olive tapenade crostini
Goat cheese & sun-dried tomato pastry wrap
Prosciutto wrapped asparagus spears
Entrée's
Stuffed portobello mushrooms
Grilled chicken with prosciutto & rosemary sauce
Sides
Parmesan and herb whipped potatoes
Sautéed carrots with lemon tarragon sauce
Garden green salad with feta cheese
Balsamic vinaigrette and ranch
Artisan bread with herb garlic butter
We personally love this light, fresh menu. The trio of appetizers are very complimentary to one another with the flavored oil of the marinated artichoke hearts, the creaminess of the goat cheese, and the saltiness of the prosciutto. Chef Mike's vegan stuffed portobello mushrooms leave nothing to be desired when it comes to taste. A recent groom-to-be was so impressed with this dish at his tasting that he decided the mushroom would be his entree, and he's not even vegan!