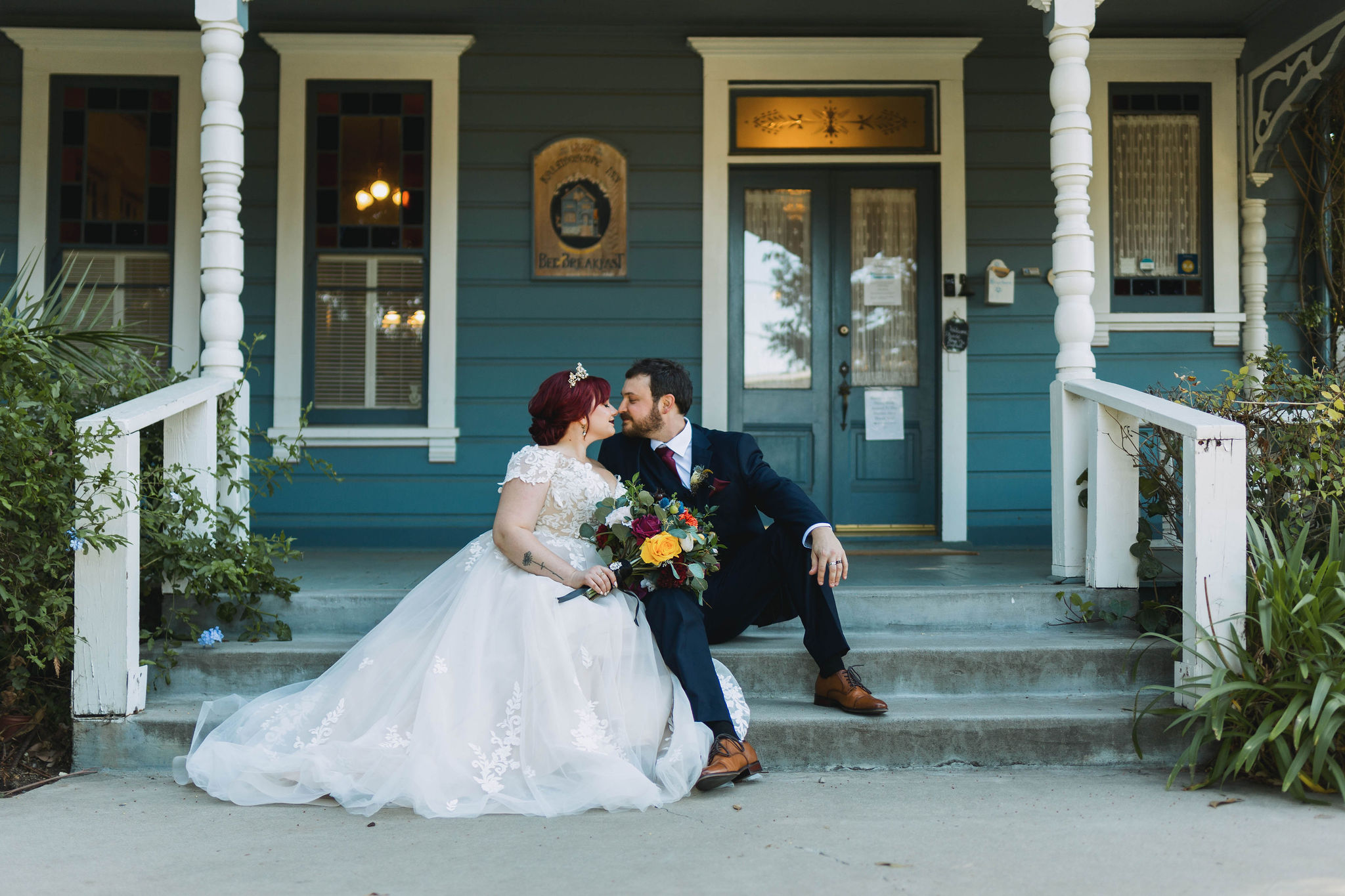 What a day at this Kaleidoscope Wedding of Ashlynn and Brett. The style, the theme (Lord of the Rings), the details, the food... we can't get over it.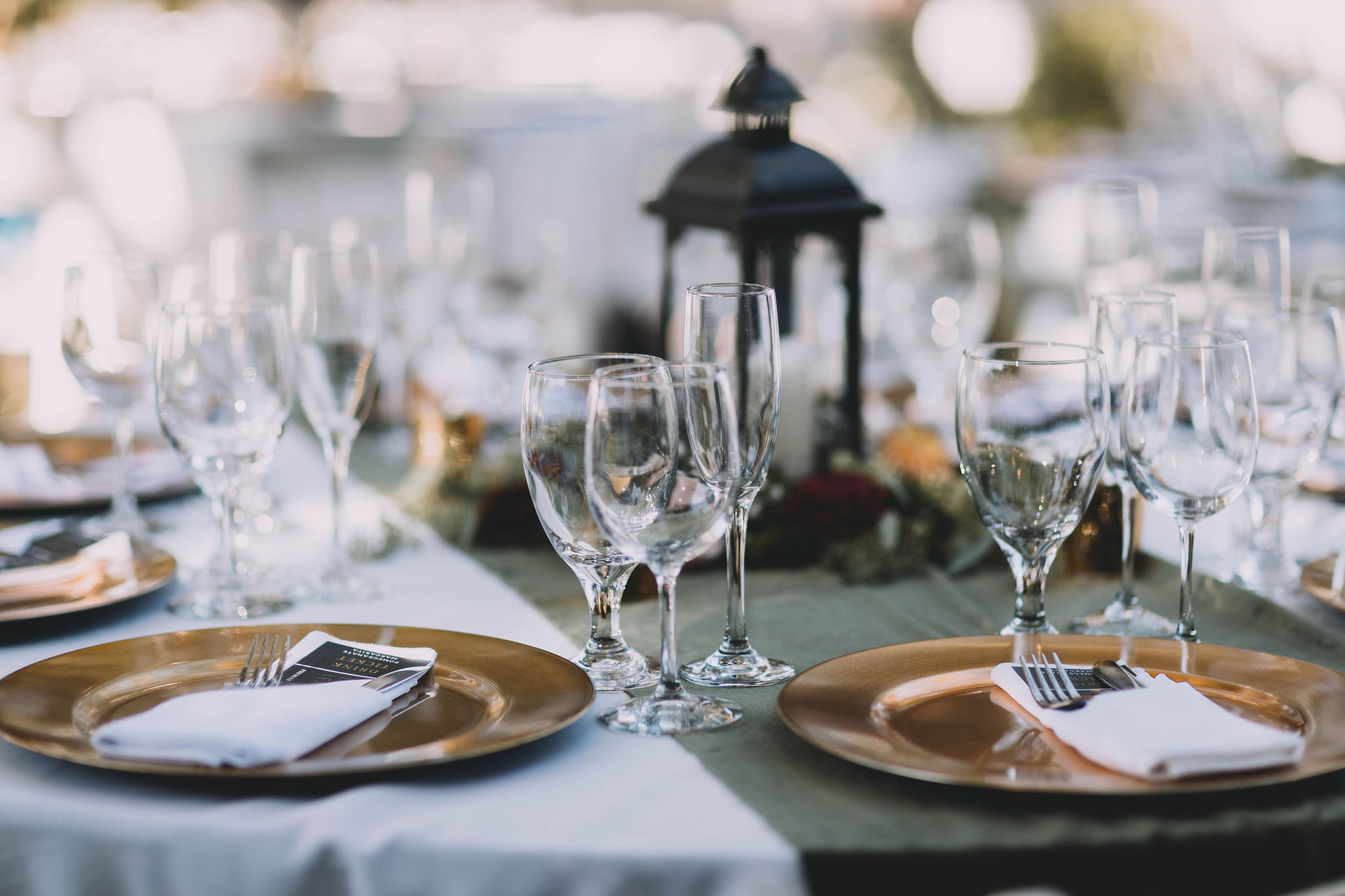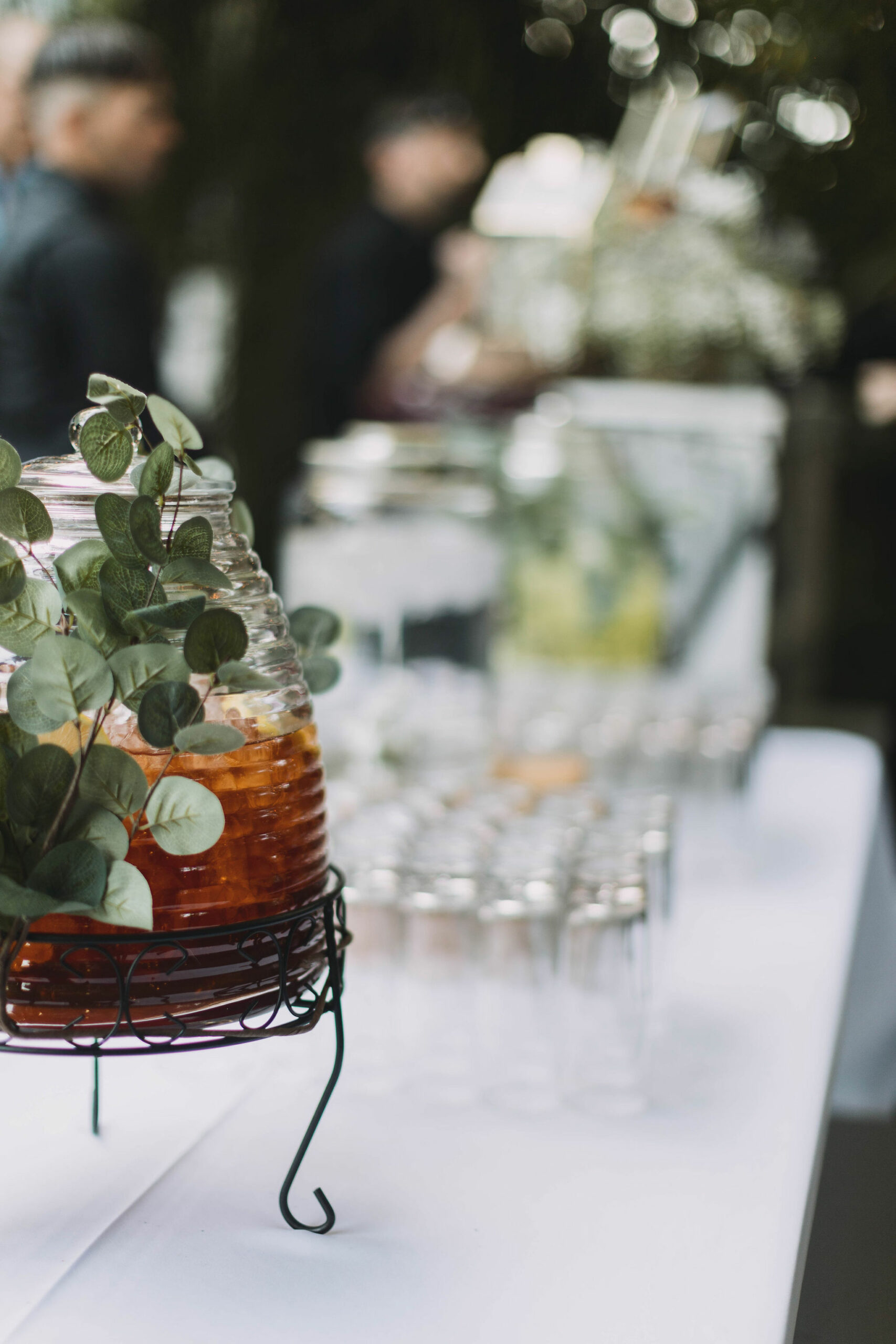 Passed Appetizers
Roasted butternut squash bisque shots
Bacon wrapped dates stuffed with goat cheese
Stationed Appetizers:
Gourmet cheese & fruit platter
Entrées:
Roasted Pork loin with a fig and port wine sauce
Vegetables Wellington Redux
Sides:
Gouda potato au gratin
Brussels sprouts with pecans & basil
Asian pear salad with pecans
Ranch dressing
Balsamic vinaigrette
Artisan bread with herb garlic butter
Even the menu fits the forest-y, old world theme! The Bisque Shots are full of creamy fall flavor and served in individual cups. The bacon wrapped dates are always, always a hit. You can't go wrong with the salty bacon and sweet date combo! The fig and port wine is a delicious, sweet but not too sweet sauce that pairs incredibly well with the pork loin. Vegetable Wellington is a great, hearty choice for your vegetarian guests.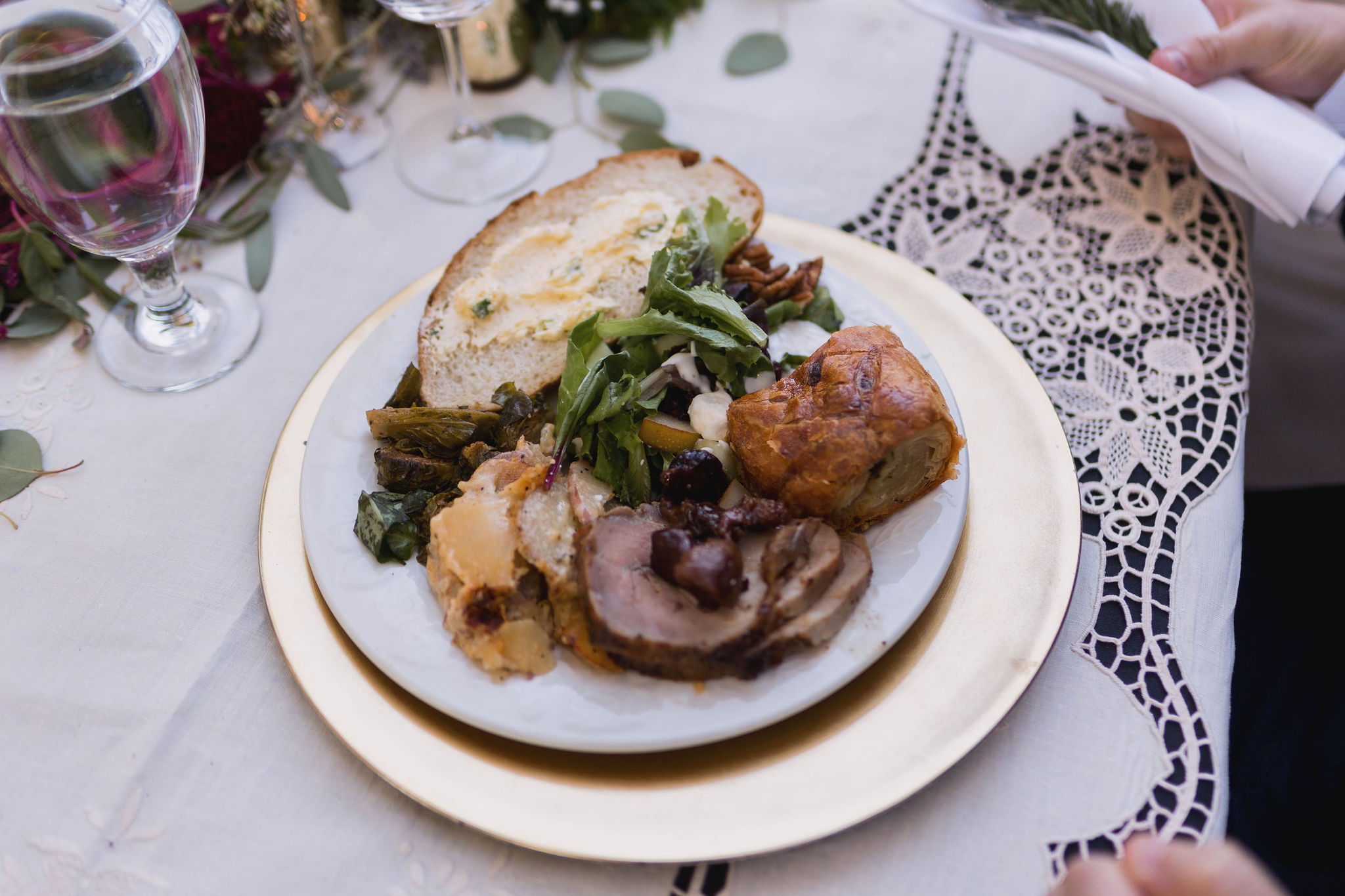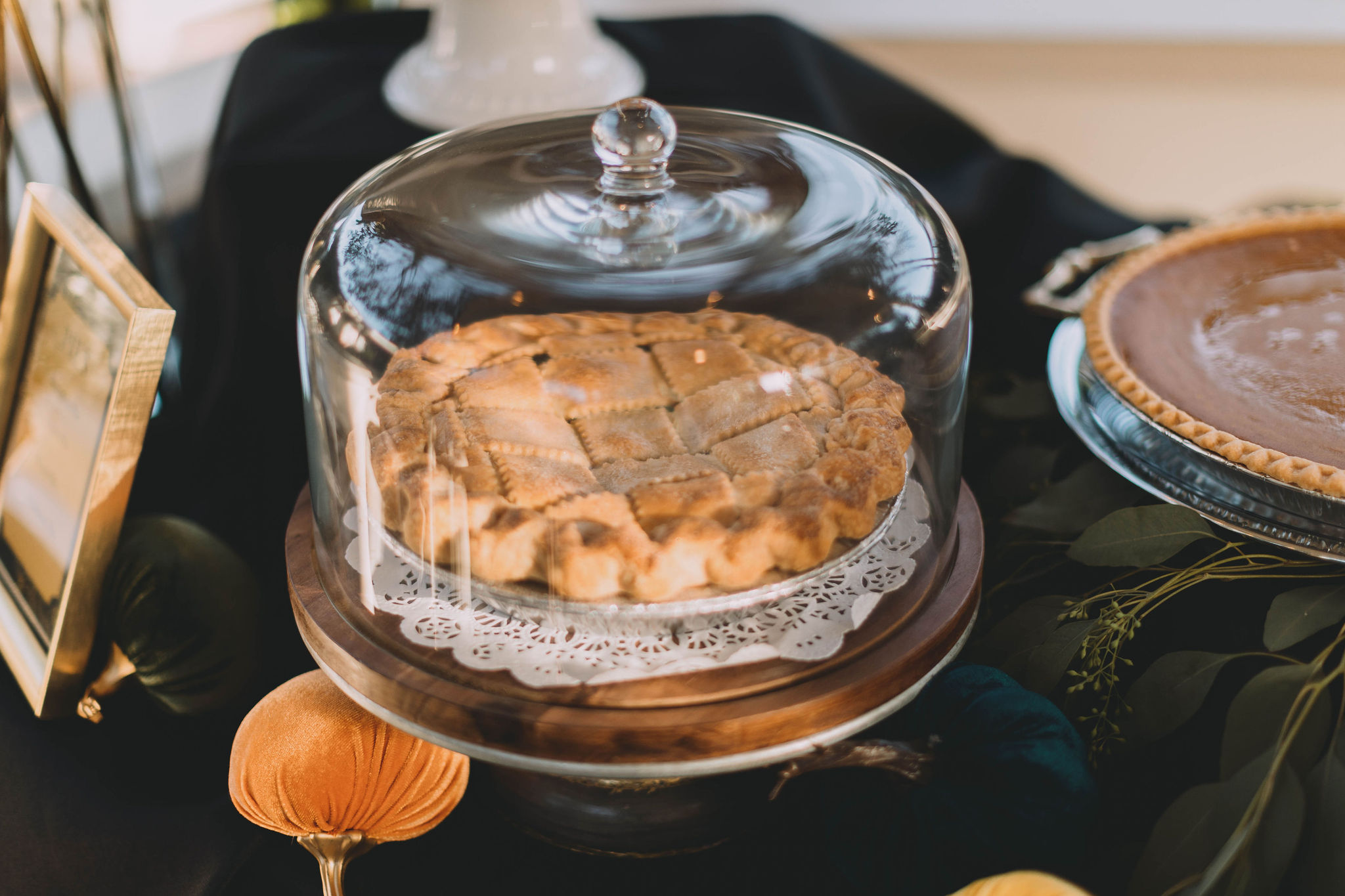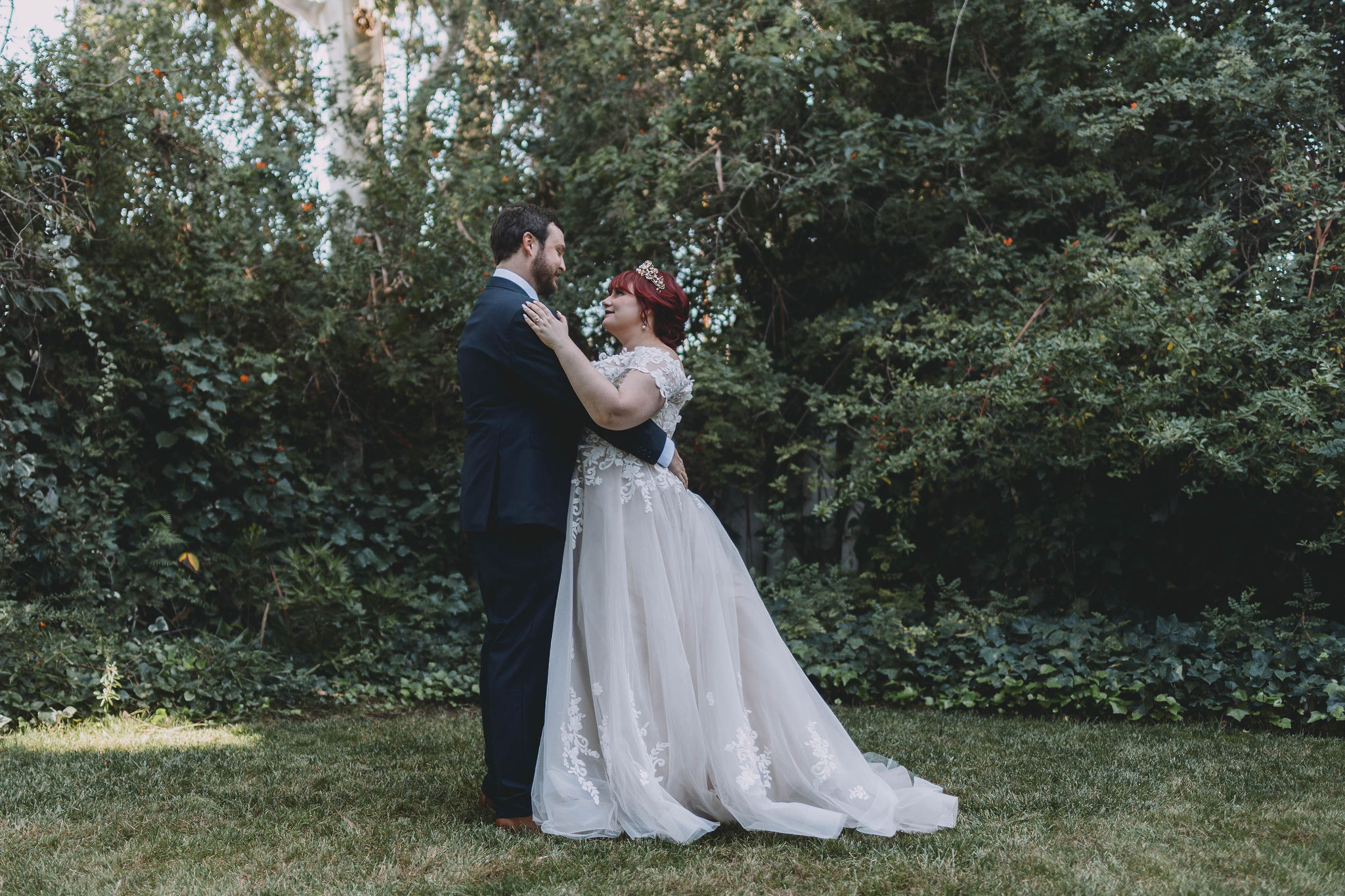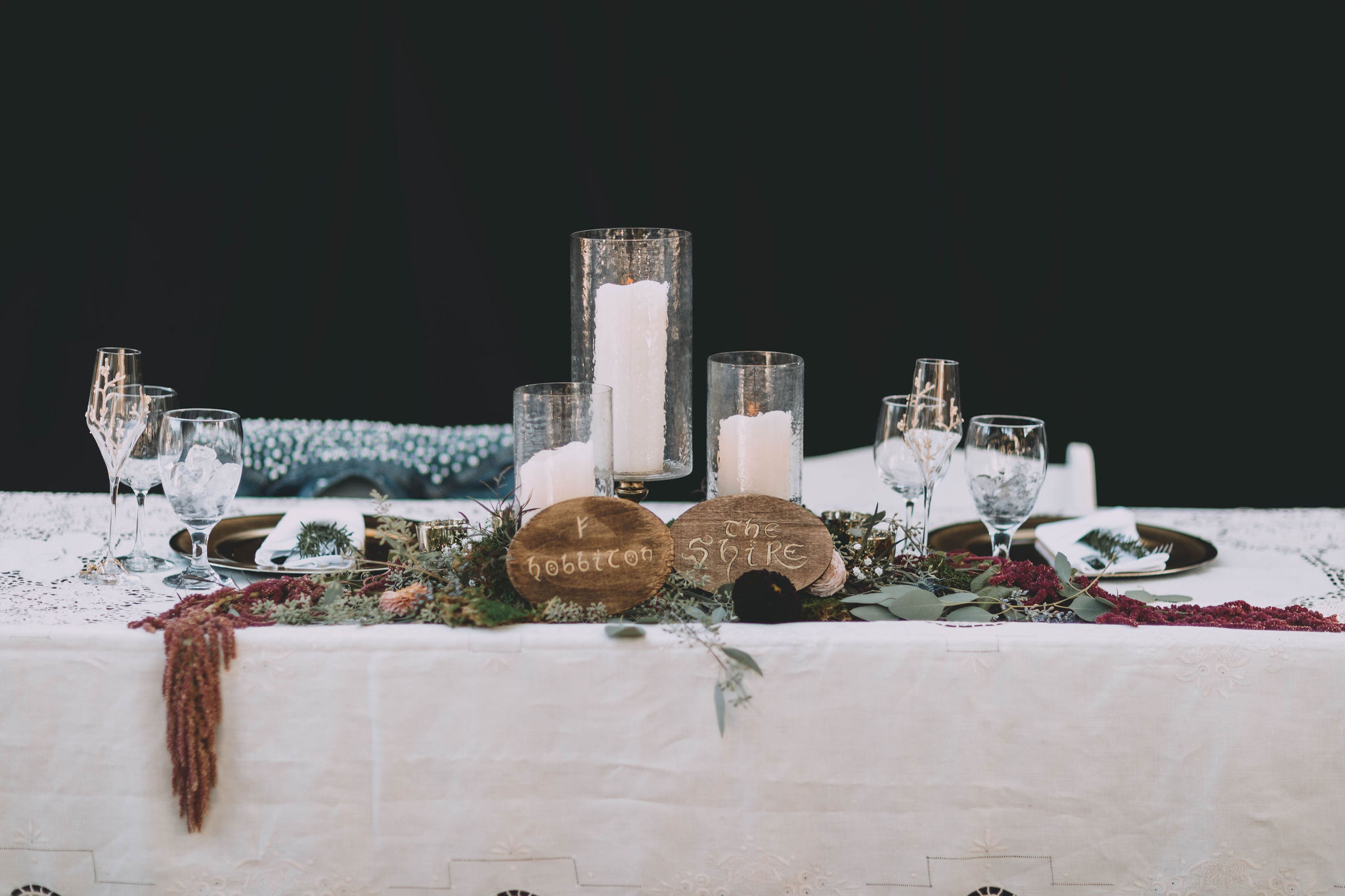 Lorri, Cody, Salvador, Claudia and Luz had a wonderful time serving the incredibly kind and fun Ashlynn and Brett. We wish them a lifetime of happiness!
Shout out to the other wonderful vendors:
Photography: @thecollectivcreativco_official
Floral: @atomicblooms