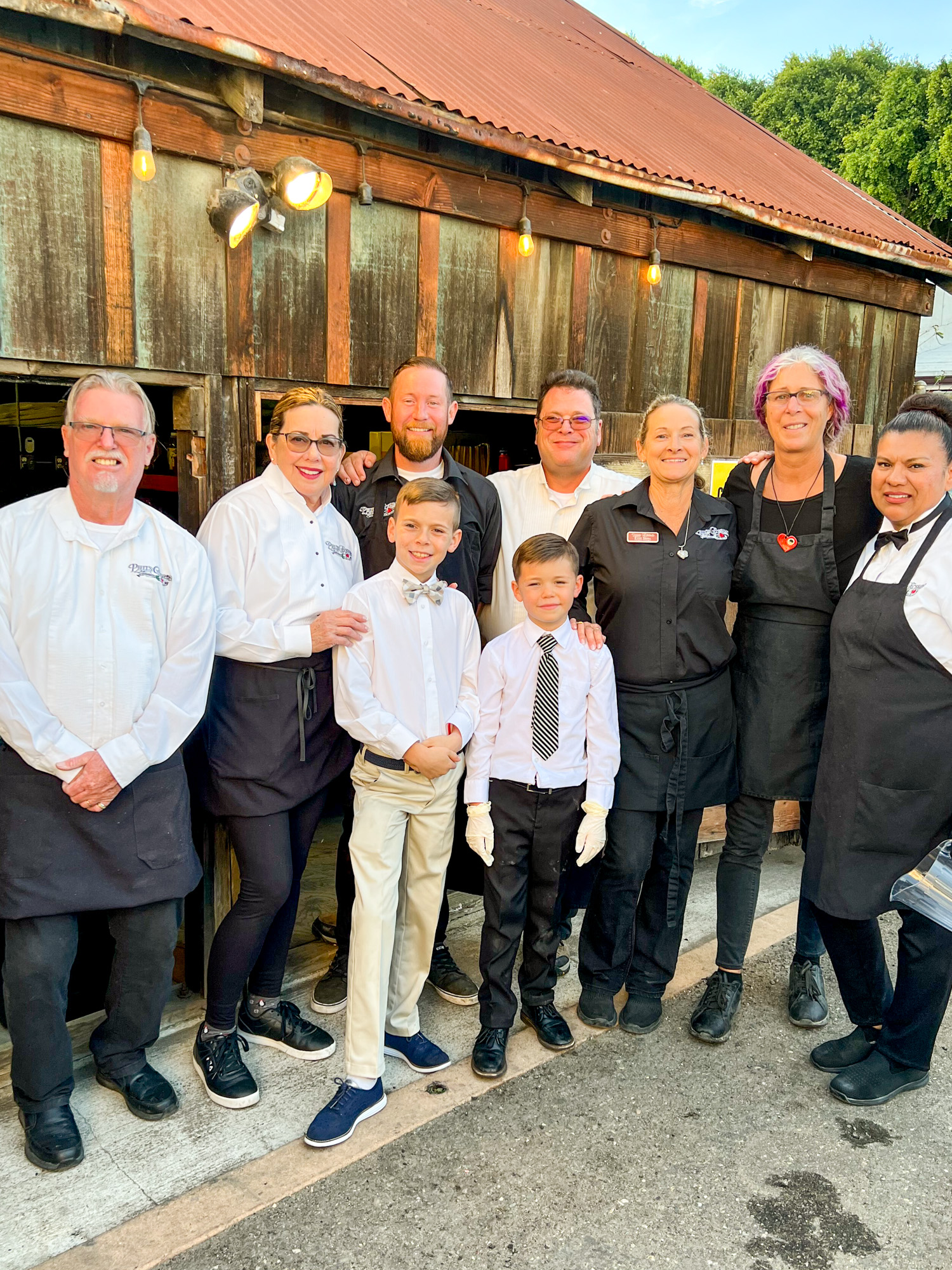 This couple! The food! The venue! The wine! We don't even know where to start. Grace and John are THE SWEETEST couple. When they told us they were from New York we were shocked. (Don't come at us you surly New Yorkers!) Even though it was our job to cater to Grace and John's needs and wants (literally) they were so considerate of us and our team from the site check to their post event thank you card. We could not have had a better experience working with these two. MENU Passed Appetizers
Braised meatballs with a red wine reduction
Shrimp stuffed endive with a chili lime cilantro salsa
Roasted Brussels sprouts with garlic aioli dipping sauce
Tomato & mozzarella topped crostini with basil Entrées
Grilled tri-tip with port wine & mushroom sauce
Grilled chicken with prosciutto & rosemary sauce
Vegetable wellington redux Sides
Olive oil & garlic whipped potatoes
Sautéed carrots with a lemon-tarragon sauce
Garden Green salad with ranch dressing and balsamic vinaigrette
Artisan bread with herb garlic butter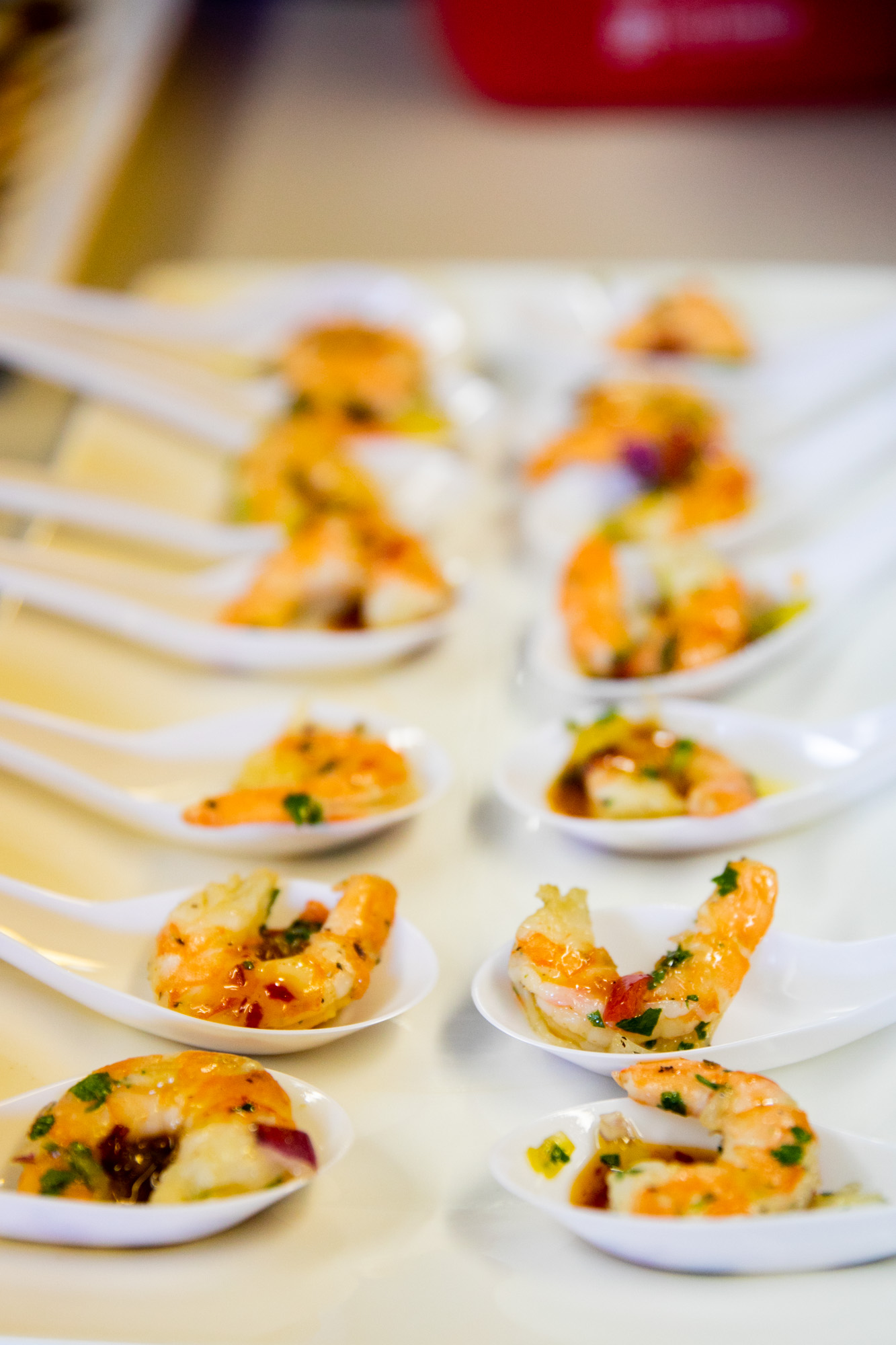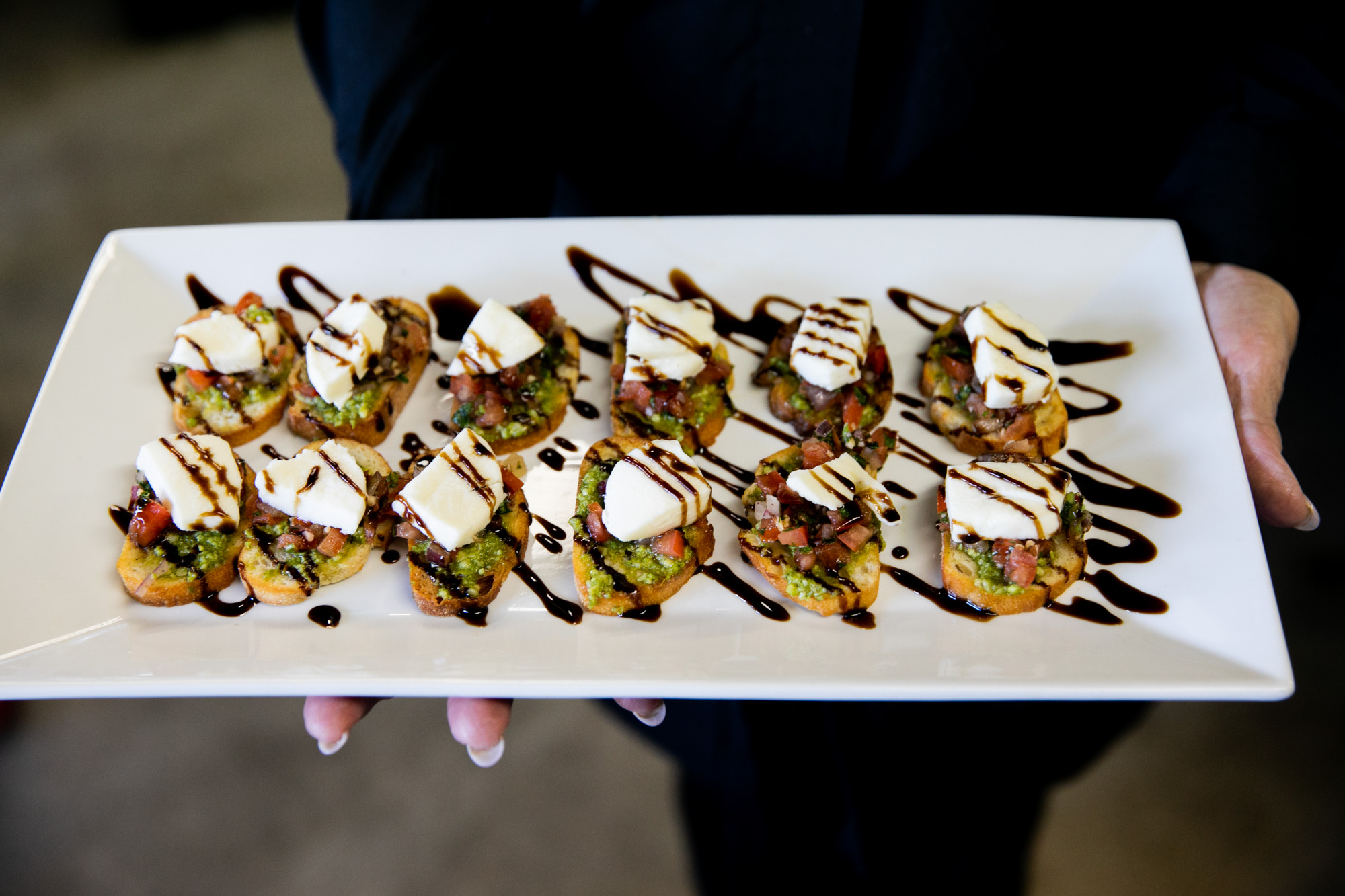 Highlight on the apps: Grace and John chose four delicious appetizers to go with their Santa Maria style BBQ menu. While all of them are delicious, our favorites are the shrimp stuffed endives and roasted Brussel sprouts because… sauce. We love a good sauce and the chili lime cilantro salsa and garlic aioli dipping sauce do not disappoint. The endive leaves are a lovely shade of green and a perfect little vessel for the shrimp and salsa! Check out our full menu here: https://www.philscatering.com/menu-list/
Now to the venue! The Penny is located in downtown San Luis Obispo, CA which is fantastic for a couple of reasons. First, the photographer can take the couple around downtown for some epic photos and be back in a flash. Second, for those who want to party into the wee hours are in a prime location for exactly that. It's almost a bonus that The Penny has a gorgeous aesthetic and chicest décor.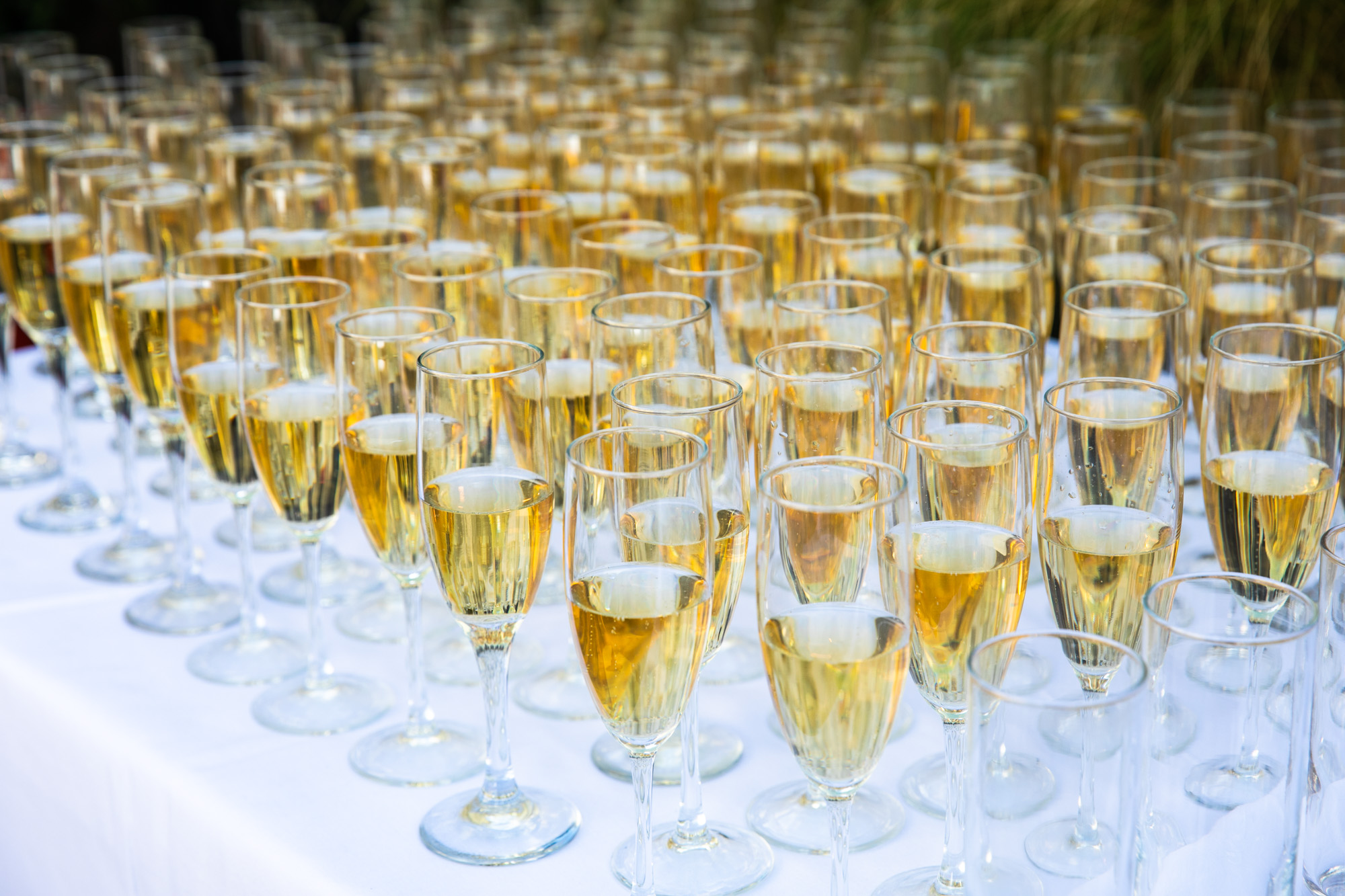 Aubrey from Daring to Dream Events was amazing and so were her sons! These little gentlemen offered to help us throughout the event and learned 13, yes, 13 napkin folds from Banquet Manager Cathy, a napkin folding extraordinaire.
Our team could not have had a better time at this venue and this event. We wish this loveliest of couples Grace and John a lifetime of happiness!
Shout out to the other awesome vendors that made this day possible: Venue: https://www.thepennyslo.com/
Coordinators: https://www.daringtodreamevents.com/
Photographer: http://asiacroson.com/
Photobooth: https://kramerevents.com/
DJ: http://www.malikmikoweddings.com/
Hair & makeup: http://bellizzimobeauty.com/
Cake: https://www.butterybakery.com/